DWELL SAFE® Certification Process
To complete the Dwell Safe ® Certification process, you'll purchase the inspection checklist through this website for $89. The inspection checklist includes free access to our certification process, an Emergency Safety Card for your rental and, upon approval, a certification registration and identifying material. You can click the Purchase Certification button on the top or bottom of any page of this website.
A SMART PHONE OR TABLET WITH ANDROID / IOS OPERATING SYTEMS AND A BUILT-IN CAMERA IS REQUIRED FOR THE INSPECTIONS
As part of the checkout process, you'll share with us some information about the dwelling you wish to have inspected as well as tell us which inspection certification you wish to achieve, Basic, Family, or a specific inspection required by your local government.
Before purchasing the Annual Basic Safe Certification or Family Safe Certification, we recommend you review the following information if you have a pool, hot tub or spa at your rental:
Important certification information for dwellings with pools or hot tubs.
Before purchasing the Annual Family Safe Certification, we recommend you review the following information if you have an elevated deck or patio or stairs at your rental dwelling…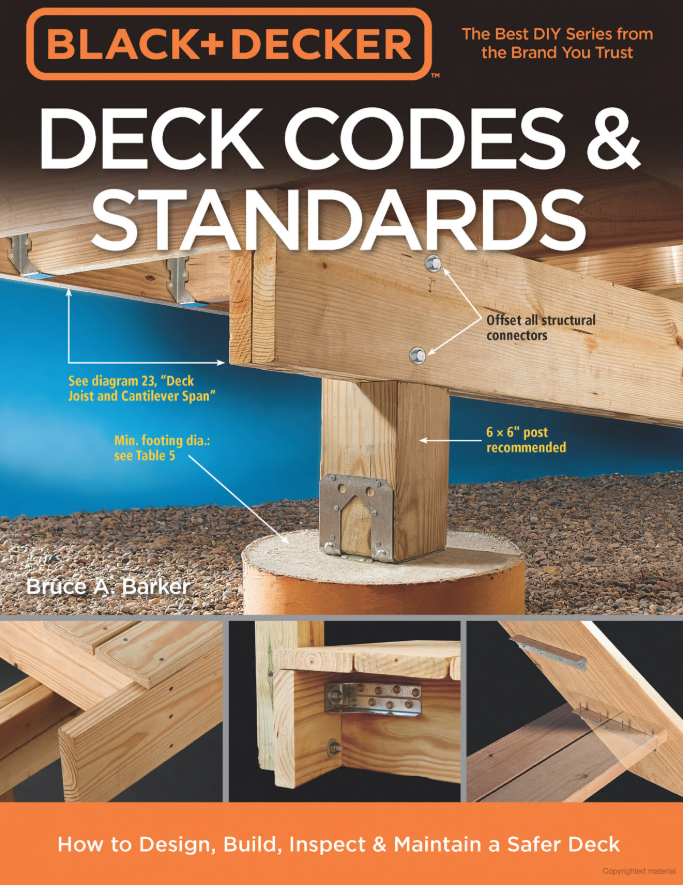 Important certification information for dwellings with elevated decks, patios or exterior stairs:
If your dwelling has a deck, our certification is focused on ensuring it is safe. Decks can be dangerous. According to the Consumer Product Safety Commission (CSPC), an average of 120,989 people per year are injured and 54 die because of the structural failure or collapse of a deck, porch, railing, or staircase. Be sure to check out Deck Safety Expert Bruce Barker's Deck Codes and Standards Book, noting specifically on Page 10, that no deck is "grandfathered."
At Dwell Safe®, we recommend that you have a professional home inspector do a building inspection on your single-family or duplex dwelling every 5 years, and certainly before you rent your home the FIRST TIME.
Within 24 hours of purchase, the checklist will be emailed to you. You can review the checklist on your own schedule and address discrepancies as you see fit; however, you have 30 days from date of purchase to include the certification as part of your purchase. We believe 60% of rental dwellings will meet our inspection checklist criteria without having to do any additional work. Once you are ready, you'll let us know by email that you are ready to do the inspection. Here is a brief overview of items that are in the checklists:
DWELL SAFE® BASIC CERTIFIED
Following the industry trend, Dwell Safe® offers a basic inspection checklist for all rental dwellings that primarily host those ages 12 and older. The comprehensive list includes such things as:
Bedroom Egress (windows & doors)

Gas (propane/natural gas) Plumbing

Fire Extinguishers

Smoke Detectors

Carbon Monoxide (CO) Detectors

Safety information for the rental dwelling

Spa / Hot Tub (if the rental dwelling has one)

Swimming Pool (if the rental dwelling has one)
Dwell Safe ® FAMILY CERTifIED
In addition to the Basic Certification, we have developed a focus on additional injury prevention categories that should be achieved for family safety in a rental dwelling. These include:
First aid

Guest access

Electrical

Mold / Mildew

Grills and fire-pits

Exterior lighting

Exterior property hazards

Exterior amenities (swings, bikes, hammocks, etc.)

Deck/ patio Swimming pools and hot tub access

Railing heights and codes (interior / exterior)

Interior dwelling hazards

Domestic water temperature

Child toys and amenities

Pesticide and rodent treatments

Access to fire hazards like candles and matches
Your Municipality CERTIFICATION
If your municipality requires you to have a Dwell Safe® Certification as part of annual licensing requirements, you'll complete the inspection already established by that government entity.
We'll provide you with instructions to complete the dwelling inspection using your smartphone or tablet with camera. We have other methods to assist those of you who don't have access to such a smartphone. Using your smartphone, you'll follow our easy instructions to take pictures and/or video and submit information to us showing your dwelling has been inspected. This process should take less than 30 minutes if you have already completed the review of the checklist provided to you after purchase.
Once we receive your inspection submission:
Our team of off-duty professional firefighters and home inspectors, depending on the level of inspection and municipality requirements, will review and certify your home for certification. If they have questions, they may reach out to you for additional information. If they find discrepancies, they will share those with you and give you a chance to correct them.
Your dwelling will be assigned a certification number and issued our certification shield in both a .gif format for you to add to any marketing photos for your rental dwelling and a mailing of a physical sticker to put in your dwelling to indicate your home is certified. The certification is good for one year. Renewal in subsequent years is quick and easy once a dwelling has gone through its first inspection.